A bit of fun here! We will slowly build a database of important and world-known Belgian persons and facts! Be astonished as, yes indeed, we will have more than ten!
Kim Clijsters. Former number one female Tennis Player. Played four grand slam finals since 2003 and won Flushing Meadows. Her dad is Lei Clijsters, great defensive football player, played the semi's of 1986 world cup against Maradona (oh sorry Argentina)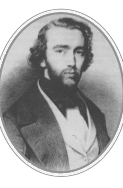 Adolphe Sax (1814-1894) is the inventor of the saxophone. He was born in Dinant on the Meuse River. The brewery Caracole makes an excellent Caracole Saxo beer
"Frieten met mayonnaise". Chips or fries with mayonnaise. There is nothing as belgian as frieten. The american name f'rench fries' refers to the way of cutting the potatoes (french julienne style). Us Belgians must claim ownership of all 'frietjes'.
It is certainly our national dish! On top, you only eat them with mayonnaise. It is a serious legal offense to have frietjes with vinegar or ketchup.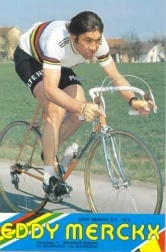 Eddy Merckx. The best cyclist so far born in Brussels! Belgiums' sport hero of the 20th century. UCI's best cyclist of the 20th century. Was 3 times world sports mans of the year. Won 5 tours de france, 5 giro's, about 20 other tours, 32 classics, 4 world championship titles and was world hour record holder. Was nicknamed the cannibal because he just wanted to win everything. He is one of the only sportsmen in belgium that have been knighted. He is currently running a very successful and specialised racebike factory supplying world's current best teams. His son Axel just finished a reasonable successful professional career also. Eddy Merckx for president... euh for king!!!